CATERING & EVENTS
TAILOR-MADE SOLUTIONS
FOR YOUR NEEDS
CALL US NOW!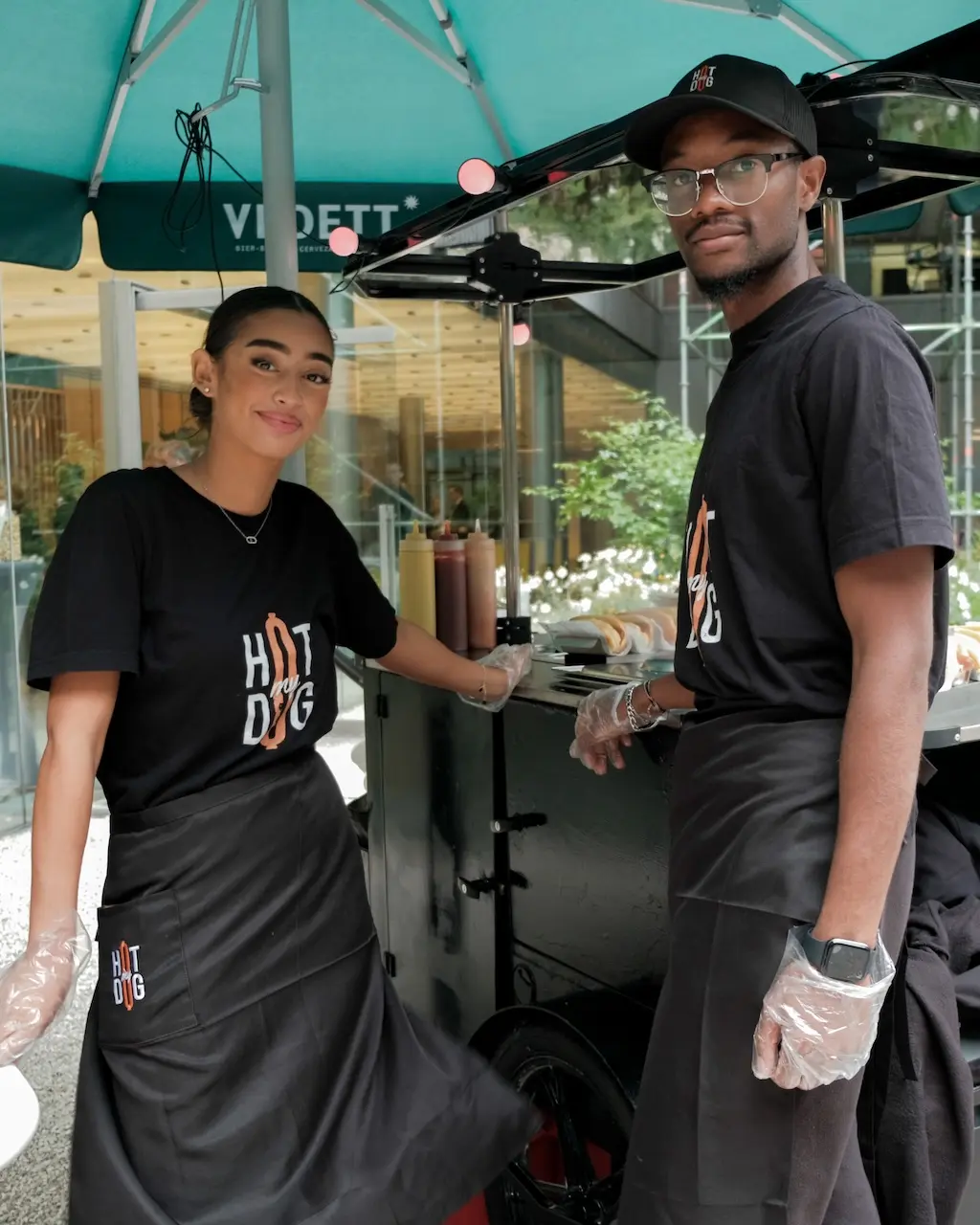 Catering Services
Tailored to Your Tastes
At HotMyDog, each gathering is an opportunity to showcase our bespoke catering capabilities, designed to cater to your unique tastes.
From private affairs to corporate functions, our gourmet hot dogs are a sophisticated twist on a beloved classic.
Allow us to handle the culinary aspects of your gathering, while you delight in the flavors that forge lasting impressions.
Distinguish your Event
with
HotMyDog
Curating a public event, music, or food festival in Brussels?
Collaborate with us to provide a fun and tasty twist that stands out.
We're excited to discuss exclusive arrangements that ensure a memorable culinary experience for your attendees.
Our Hot Dog Carts are a testament to self-sufficiency, perfectly crafted to deliver a premium eating experience within a compact footprint of just 3 square meters. They can be fully operational in under an hour, ensuring swift and seamless service.
Exclusive hot dog stand for events up to

30,000 visitors

per day.
Sole american food stand provider for gatherings of less than

2,000 visitors

per day.
A minimum fee agreement for events with fewer than

500 visitors

per day.
Small events, we require at least

4-day notice

.
Larger events, a

10-day notice

.
Kindly send us the relevant documentation of your event when reaching out.
Partner With Us